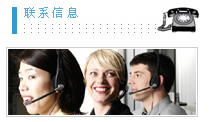 杭州紐藍德環保機械有限公司
公司電話:0571-87810340
公司傳真:0571-87825392
E-mail: fzhang@hzcnc.com
公司地址:杭州江城路889號香榭大廈7C
工廠電話:
工廠傳真:
工廠地址:杭州南陽經濟開發區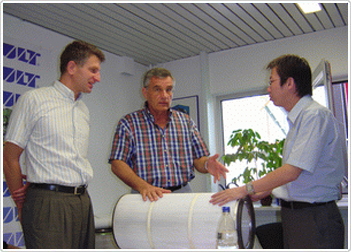 杭州紐藍德環保機械有限公司(原杭州大地環保機械設備廠),位于杭州蕭山南陽經濟開發區,占地15000多平方米,生產車間7000多平方米,擁有完備的技術力量、生產系統、營銷網絡與售后服務。
先進的生產工藝齊全的配套件紐藍德從1994年開始生產環保設備,廣泛應用于建材、化工、電力、礦山、糧食、煙草等行業,特別是為我國建材行業環保設備的更新換代做出了巨大的貢獻。
1996年,紐藍德開發制造了LT型濾筒式除塵器,由于產品起點高、技術領先,迅速推廣于環保收塵領域,并被中國環保協會吸收為會員單位。
紐藍德的重視人才的培訓與技術的創新,推行現代企業制度化管理和健康的企業文化,確保企業可持續發展與良性循環的經營體系。多年的努力使紐藍德在同行中具備了一定的優勢,在國內和東南亞地區擁有穩定且不斷增長的用戶。
我們的目標是成為國內環保設備制造行業的領先企業。紐藍德將一如既往德為您提供先進的技術、精良的設備與完善的服務,通過不懈的努力,是我們能在建材、電力、冶金、化工、輕工等各行業中為我國的環保事業進步作貢獻。
Hangzhou NEWLANDER Environmental Protection Equipment Co., Ltd. is a private joint-stock enterprise located in Zhejiang Nanyang Economic Development Zone with an area of more than 15000 M2. NEWLANDER undertakes R&D and manufactures equipment for environmental protection. It has perfect technical capability, production system, marketing & after-sales service network. Its products are manufactured in compliance with ISO9001 Quality Assurance System.
Since 1994, NEWLANDER manufactures environmental protection equipment, which is widely used in building material, chemical, electrical power generation, mining, tobacco and other industries. NEWLANDER has particularly made great contribution for upgrading of environmental protection equipment of China's building material industry.
NEWLANDER always persists on 3-E (Environmental, Efficient and Economical) in its R&D activities. It makes efforts for uninterrupted upgrading of products functions and manufacturing technology. At the same time, it uninterruptedly exploits the products application scope. The LT cartridge filter is used for recovery of great amount of dust occurred in process of materials conveying, mixing, sieving, crushing & grinding, calcining, smelting, loading and unloading to save energy and purify the atmosphere. NEWLANDER's products take the leading position in respect of their technology. Its dust collecting efficiency ranks at the international forefront and its application in the field of dust collection is rapidly popularized. NEWLANDER has been certified as the member of China Environmental Protection Association.
NEWLANDER attaches great importance on training of talents and innovation of technology. It adopts contemporary enterprise management system and healthy enterprise culture, thus ensuring sustainable development of the enterprise and benign circulation of the business operation system. Efforts for many years have resulted in certain superiority of NEWLANDER among the manufacturers of the same industry.
NEWLANDER has stable and increasing customers in China and regions of Southeast Asia. Our long-term and great objectives are to become the leading enterprise in China's environmental protection equipment manufacture industry. NEWLANDER will provide you advanced technology, excellent equipment and perfect service as it always did.
NEWLANDER works in cooperation with Chinese research institutions in the field of environmental protection and dust collection, and earnestly hope to establish good cooperation and liaison relationship with dust collection research institutions, dust collectors manufacturers and authoritative technical individuals in the field of environmental protection in Germany and other countries.